Products
At Amana, we understand that an organization's risk and reporting requirements are growing more sophisticated every year with evolving and new regulations, expansion into new markets, and competitive pressures. Hence we are focused on delivering scalable, intuitive and customizable solutions in short span of time.
Our products help logistics, warehouses, service managers including service engineers, home/office based automation and corporate to make better business decisions, improve profitability, and comply with regulations. We combine the latest technology, risk models, and data management techniques to provide:
Rapid implementation, whether delivered in the cloud or on premise.
Superior functional architecture enabling quick customization and integration.
Simple and intuitive user interfaces with data visualization and drill-down granularity.
Flexible reporting with built-in support for meeting regulatory requirements.
Fleet Management Solution (SaaS)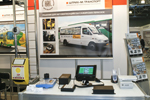 Seyon Track is a web based integrated satellite and GSM tracking solution, compatible with modern web browsers and works on a multilingual platform that brings together all the positions of every manufactured product under one location and displays and manages them in a single unified interface. With Seyon Track, asset locations and movements - including position, speed, altitude and heading - are tracked in real-time worldwide via GPS updates.
Solutions:
Asset & Remote Area Tracking Solution
Marine Tracking
Aviation Tracking
Construction & Heavy Equipment Tracking
Fleet Management Solution
Mobile Workforce Management Solution
Cargo & Logistics Management
Features:
Track Using 3G/GSM & ISATData Pro
Reports & Analytics
Vehicle tracking using high quality mapping including satellite and street view
Comprehensive reporting suite with ad hoc and automated reports
Geofencing
Route Planning
Exception Notifications & Alerts
Live, web-based asset tracking for access anytime, anywhere
Pest Control Mobility Solution (PCMS)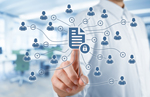 MPEST has been trusted by some of the most respected businesses in the Singapore. Integrated all of your activity in one simple platform. MPEST is a cloud based system which works in web, mobile and tablet.
Live Tracking & Communication - Field - You can track your technicians, vehicles and job on realtime. MPEST powered you to manage everything within single system.
Built for the Pest Control Industry - MPEST has the most pest control specific functionality of any software on the market, making us a great choice for any size pest control business that handles residential and/or commercial services.
You'll Never Outgrow MPEST - Grow your business without ever outgrowing your software when you use MPEST. With robust features and functionality, MPEST has all of the tools you need for today and future of your growing business.
We're Here to Help You Succeed - Our Singapore-based support team is never outsourced and are permanent employees. MPEST's tech support experts are wellversed in your industry, our onboarding team is dedicated to helping new customers get up and running, and our training program is extremely comprehensive and can be tailored to your needs.
Increasing Efficiency in the Field - The days of managing stacks of paperwork, filing cabinets and Rolodex's are being replaced with solutions that put all of your vital business operations and documents in one place, right at you and your technician's fingertips. MPEST offers a variety of mobile workforce solutions for pest control companies that can increase efficiency, reduce operating costs and improve customer satisfaction.
Modules:
Human Resource Management - The MPEST packaged with human Resource mangement solution makes it simpler than ever to manage your employees and empower your workforce.
Scheduling - MPEST makes it easy to manage various types of services for both pest control and lawn care professionals. From one-time service orders to recurring work and lawn programs, MPEST has the tools you need to effectively manage, track and get insight into every type of service your business offers.
Mobile Apps - Mobilize your technicians with fast, intuitive, easy-to-use mobile applications compatible with a variety of devices.
Invoice Management - Get paid faster, process payments quickly and easily find out which payments are outstanding with MPEST.
Customer Management - Provide your customers with access to pay their bill online, view past services and automate voice and SMS alerts and reminders with MPEST's suite of customer management tools.
Sales - Track leads and sales more easily with MPEST. Improve sales performance, gain significant time savings, reach new customers and get better data during the sales process with a wide variety of sales tools available within the software.
Accounting Management - MPEST system takes your enterprise beyond traditional accounting software, streamlining back-office processes and equips you with the visibility you need to make improved management decisions with ease.
Inventory Management - MPEST offers a complete set of inventory management, manufacturing and purchasing capabilities that helps move inventory to the right place, at the right time, at the right cost.
Reporting - MPEST gives you insight into your business that you never thought was possible with a variety of reports and reporting tools.
Window Blind Management Solution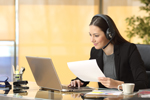 INSTAsmart is the fastest developing and most powerful end-to-end platform, specifically tailored for the made to order industry – including retailers, wholesalers and manufacturers.
INSTA-smart is feature rich giving your business the competitive edge to grow revenue. Simply sell complex products in the window furnishing industry with INSTAsmart CRM. Focus on customers not on complex time consuming product configuration quoting. INSTAsmart is a complete system! This means that everything is integrated and stored within the one system. From leads to quoting, ordering to manufacturing, installation to invoicing. INSTAsmart makes life simple.
Features/Components:
Customer Relationship Management
Optimised lead scheduling
Lead nurturing
Campaign analysis
Quote/order management
Supplier order management
Fitter and job scheduling
Mobile App - Sell on mobile devices, Get customer feedback and Collect payment anywhere, anytime with INSTAsmart CRM for the window furnishing industry. Win more deals and grow faster. Collaborate as a team and track Results in real time.
Opportunity Manager - Manage customers, intelligently provide customer with the right deal. Sing view of all quotes Sales forecasting Insights on potential revenue.
Leads - Keep a track of every prospect your business is dealing with from call to sale. Measure your success both sources of leads and lead conversions.
Quoting - Manage the way your consultants handle quotes and follow ups. Ensuring quality control and high conversion rates.
Job Tracking - Manage your entire workflow from supplier orders to tracking the production process and even confirming receipt of the delivery.
Installation - Manage your installation appointments and keep track of team members. Also, you can assign new jobs quickly and easily.
Customer Portal - Easily grant system access to all of your retailer clients so that they can systematically manage their quotes, deliveries and reorders.
Inventory - Easily create and manage stock levels, see custom notifications of low stock levels and manage your reordering process.
Accounts - Reduce your cash gap, collect money faster and run all the aspects of your business smoothly from one cloud based system.
Landscaping Management Software (LMS)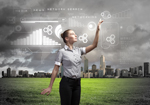 LMS takes the guesswork, and the paperwork, out of running a landscape company. It deliver's incredible customer service with service report & customer feedback.
Spend less time handling paperwork and more time getting back to what you do best.
Components - Human Resource Management, CRM, Budgeting & Estimating, Timesheets & Job Costing, Planning & Scheduling, GPS & Routing
Features:
Increase Sales
Improve Brand Visibility
Collect & Organize Data
Build Accountability
Analysis & Reports
Easily eliminate paperwork, time theft & data entry mistakes.
Live, Real-Time Data - Know where your crews are and understand exactly how jobs are progressing in comparison with the estimates in real time – take the smoke and mirrors out of your operation.
Track Materials - Stop missing your billing opportunities – your crew leaders can track extras involving basic materials like mulch, plants, salt, fertilizer, chemicals and more.
Scheduling - Schedule days, optimize routes & push crews' schedules direct to their phones so they can manage themselves. Stop wasting money adding layers of management that eat up all of your potential profits.
Productivity Monitoring System (PMS)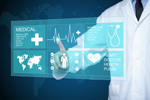 Amana offers many solutions well suited to various service providers, including delivery management, smart management, dynamic route planning and analytics. Our solutions enable you and your supply chain partners to act proactively in fast-changing business situations.
Service Management Application helps you organize the service you use to run your business. This applications consists field service management and facilities service management allow you to manage business functions that require a request-type workflow where requests are approved, qualified, assigned, and completed.
Components - Human Resource Management, Productivity Monitoring, Task Management, Job Allocation, Time Tracking, Productivity Reports
It enables you to:
Optimise resource utilization (equipment, drivers, subcontractor management)
Improve your customer service experience
Gather data such as cost analysis to inform your decision-making process
Integrate your ERP and supply chain partners to ensure supply chain transparency
Operate fast, flexibly and in an environmentally friendly way
Increase profitability
Monitor vehicle movements and locations
Manage the ordering and delivery process
Trace deliveries
Calcualte trips & generate trip sheets
Satellite Based Tracking Solution (Aviation & Maritime)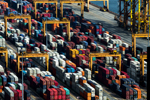 Amana a Global provider of Machine-to-Machine (M2M) and Internet of Things (IoT) communication solutions that remotely track, monitor, and control fixed and mobile assets
It provides critical near real-time vessel monitoring, ocean buoy tracking and AIS ship tracking for commercial fishing boats and merchant fleets travelling global waters. SEYON TRACK-enabled remote mobile tracking and monitoring devices and solutions are uniquely positioned to serve the needs of government agencies, protecting people and vital assets while enabling mission-critical communications in the India and abroad.
Features:
Points of Interest, Barred Locations and Geo Zones
No Power Source & No Cellular Coverage
Track Using ISATData Pro
Uses Satellite Network
Asset Maintenance
Reports & Analytics
Industries - Aviation, Maritime, Transportation & Distribution, Heavy Equipment and Oil & Gas Utilities